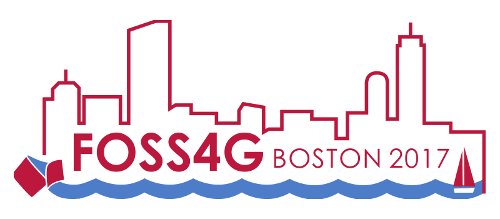 Are you going to Boston to attend Foss4G 2017?
Lucky you!
I don't have the possibility to go, but I have put together a map of Boston for TilelessMap.
It is maps from MassGIS packed for the TilelessMap client.
If you want to you can try it out on an Android device, or compile it on Linux (should be fairly easy to compile on other platforms too).
Then you will have a fully offline map (for avoiding roaming)
The Boston Map
You can download the map (a sqlite database with both map data and map project included) from here:
boston.tileless (approx 13 mb)
The application
For Android:
Download the apk:
tileless.apk
and install it.
When you start the app it will point to your Download directory where your Boston map is expected to have landed when you downloaded it.
For Linux:
Go to https://github.com/TilelessMap/TilelessMap and follow compile instructions
What you will get
You should get a quite detailed, fully offline map of Boston.
It should show your pgs-position as a green dot.
You can open the Layers menu, select Foss4G in the right column of boxes and then use the info tool to get some information about the Foss4G locations on the map.
Some words about the map
As said above the maps are from MassGis.
What I have done is that I have packed them with the pg_tileless tools.
That packs the geometry data as twkb. That means it has reduced precision on the coordinates but are intact in other ways.
I have reduced precision to 1 meter exept for the buildings where I thought it makes sense to keep 1 dm precision.
Last words for now
This is not the best way to show off TilelessMap. It is not built primary for city use. That means it lacks for instance rotatable texts which is important for showing street names.
But when you are out in the forest, rotated street names isn't first priority :-). It is not a very big thing to implement, but it is not on the top 10 features I would like to implement.